Moasure ONE Measuring Tool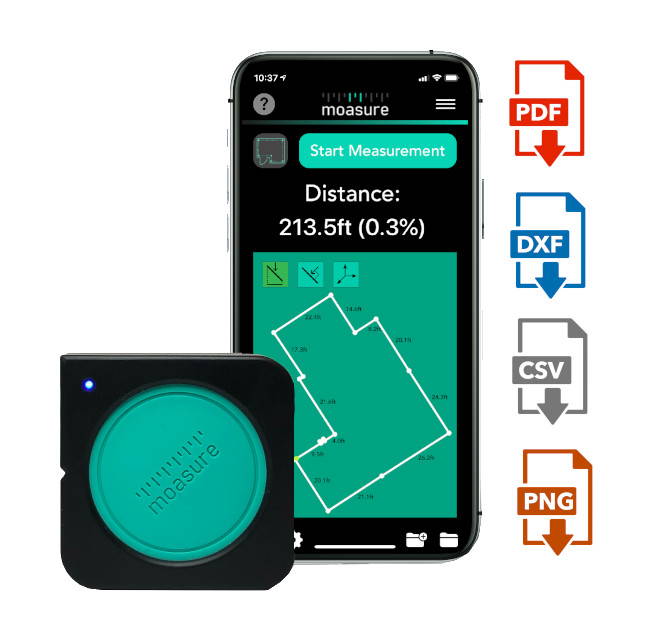 Moasure® is a revolutionary new type of measuring technology that enables you to measure in completely new ways... just by moving.
Save hours of time when measuring up. Measuring elevations changes, wall thickness, curved walls and even have 2D & 3D outline ready to import into CAD.
See how you can measure and draw this complex room in under 2 minutes.



Review the example exports from this measurement.  


See how you can measure an irregular paving area including the elevation change


"Since adopting Moasure we have been able to complete the same task with half the manpower in 5 minutes or less" - Learn More

Dylan Bartlett
KüwlVu Inc. | Store Fixtures & Signage
Measure Up & Calculate Area