Moasure's patented technology uses motion to make measurements, leveraging inertial sensors and a proprietary algorithm to deliver an innovative new way to measure.
Founded in 2014 in Warwick, UK, Moasure® successfully launched a smartphone App, allowing users to leverage the motion sensors in their smartphone to take measurements, by simply moving their phone. This paid app, served as confirmation to validate the technology. Today the Moasure App is free to download and use and the team's focus is dedicated to the Moasure® ONE™ .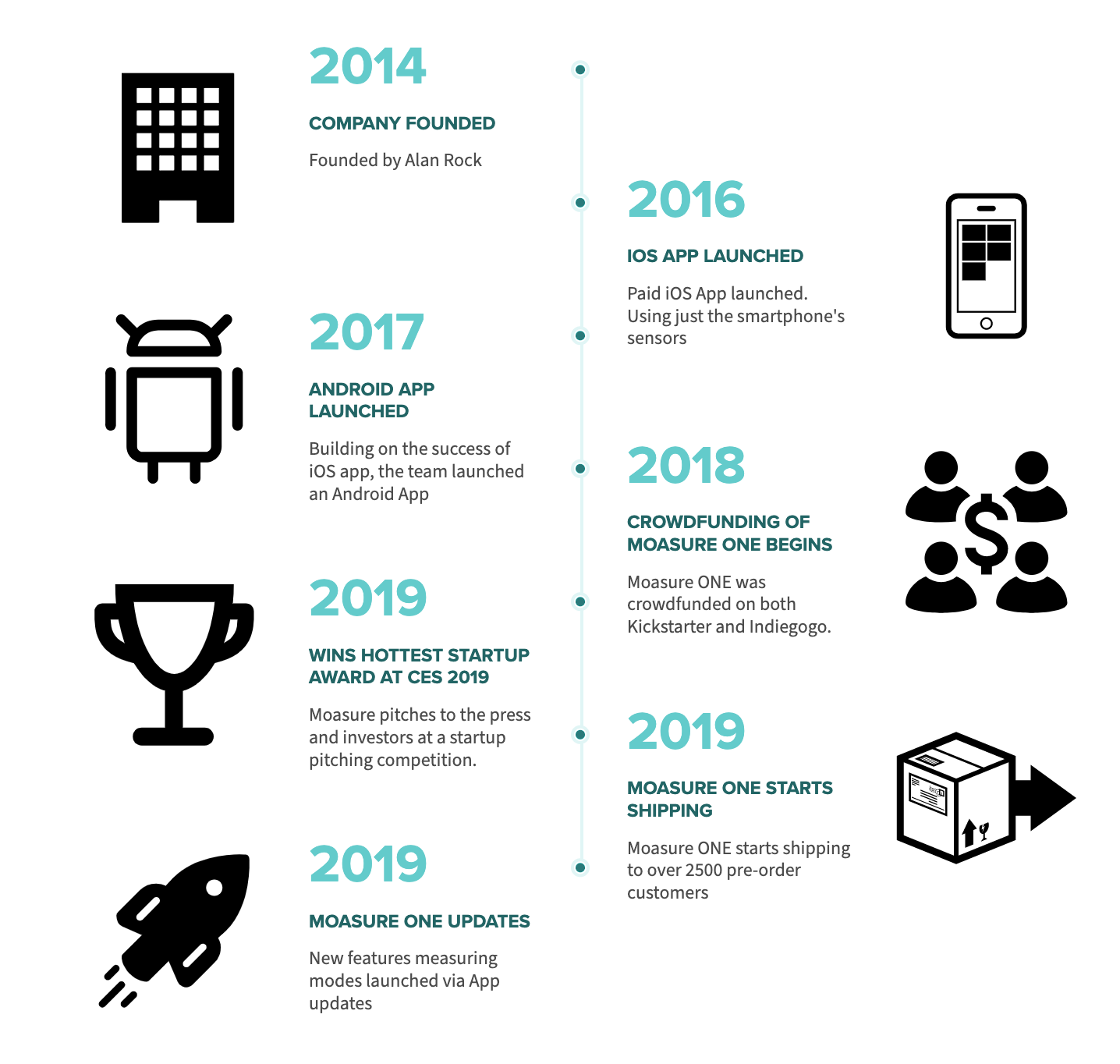 Moasure® ONE™ is the world's first motion-based measuring tool. Built using high performance inertial sensors, packed into a device that fits in the palm of your hand.
Moasure's unique motion based technology, allows the Moasure® ONE™ to know where it is in 3D space, allowing you to measure and draw simultaneously.

With Moasure® ONE™ you can measure up spaces and have the a fully dimensioned drawing complete in the time it takes you to walk around a room or outdoor space. This allows users to dramatically speed up their measuring up process and do more jobs per day.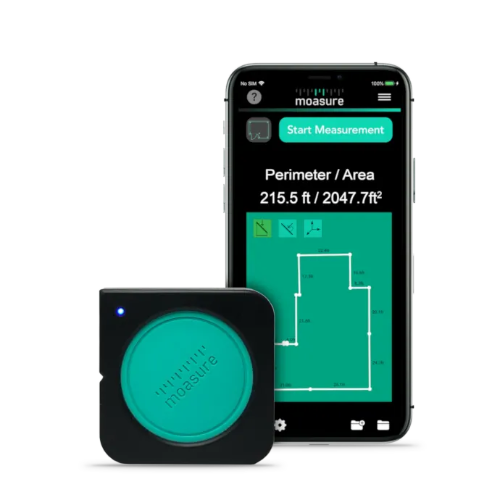 Moasure® ONE™ is simple to use; just move it from one point to another. It doesn't matter if there are obstacles like furniture or walls in the way - just walk round them. Whilst Moasure® ONE™ can measure and draw simultaneously, it can also measure changes in elevation, gradients, rise & run as well as circles and arcs.

Moasure's technology is currently used across multiple industries:
Green Industry: Landscapers, Artificial Grass Installers, Pavers, Garden Designers, Children's Playground Designers.


Property Market: Property & Mortgage appraisers & realtors



Field Service: Utilities, installers and maintenance

"We save a lot of time measuring with Moasure. Most of my sales agents would take 20-30mins to measure out an area, with Moasure it takes 2-3mins"

Joshua Apodaca
Artificial Grass Masters

"Since adopting Moasure we have been able to complete the same task with half the manpower in 5 minutes or less"

Dylan Bartlett
KüwlVu Inc. | Store Fixtures & Signage

"Having the Moasure device has meant we're able to take measurements quickly on site and transfer them to CAD - it really speeds up the whole process"

Tom Bradley
Bradleys Surfacing Systems
Moasure Partners & Integrations
Today multiple partners are working on integrating Moasure ONE into their existing workflows and applications, using the Moasure API.
See how Moasure ONE is being integrated with a next generation floor plan app
See how a utilities partner integrating Moasure ONE in their workflow.
The video demos above are early demonstrations of partner integrations
Get in touch to find out more about the Moasure API
---
At CES 2019, angel investors and venture capitalists named Moasure the hottest startup to take the stage.


Hear how Joshua Apodaca of Artificial Grass Masters uses Moasure to get 'wow moments' with his customers
---
3D Technologies Limited
Innovation Centre,
Warwick Technology Park
Gallows Hill,
Warwick
United Kingdom.
CV34 6UW