Mike B of AA+ Lawn & Landscape

Aaron A of Thunderbird Landscaping

---
---
Hear how John Towne of MowTowne, uses Moasure to save on materials.

---
---
Hear how Joshua Apodaca of Artificial Grass Masters gets wow moments with Moasure.

"Having Moasure in our pocket, definitely makes us feel like we're on the cutting edge of having the right technology in our tool box"
---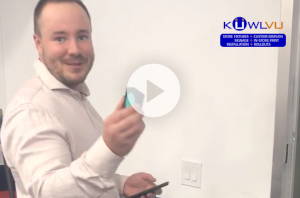 Hear how Dylan Bartlett of Kuwlvu, uses Moasure in there quoting process.

"Since adopting Moasure we have been able to complete the same task with half the manpower in 5 minutes or less" -

Learn More
---
Bradley's Surfacing Systems
Hear how synthetic turf specialist - Tom Bradley of Bradley's Surfacing Systems has been using Moasure.
Tom provides project specific detailed CAD drawings for all Bradleys activities and is hands-on with all aspects of the business, from drawing up quotes and sourcing materials to installing the surfacing and following-up with clients on completed projects.
---
---
" I have to say it has become my most efficient, time saving tool that we have. Because of the accuracy of the measurements, it saves us money on the material we purchase. We no longer have left over material from over ordering. It paid for itself on the first job."


www.jce-landscaping.com
---
"Moasure has been a game changer for our field work. We can complete more site visits with customers in a day because we are not spending as much time measuring a site. We sell playgrounds, shades, splash pads, specialty surfacing and more. We rely on accurate measurements to make sure a project will fit and to ensure we order accurate material amounts. Accuracy is critical and Moasure delivers! We are so grateful for this technology. Not only does Moasure set us apart from our competition, but the ease of exporting files allows us to deliver site plans instantly. This has sped up our estimate turnaround time."


www.korkat.com
---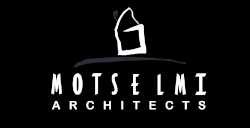 " Moasure is going to change the way we've been measuring existing buildings and preparing as-built drawings. Processes are shortened and costs are reduced resulting in better productivity and profits."


www.motselmi.com
---
---
---
"Very useful and convenient tool to speed up my estimating process. I use it to measure area and length measurements, as well as slope and grade. One time the tool didn't connect to the app but the problem has not recurred after that. So far a good product experience."

Jared A
Terra Landscape and Design
28/09/2019

"I'm a real estate appraiser and use Moasure everyday to measure houses. It's perfect for point-to-point measurements and for determining angles. The Moasure team has been adding functions almost since I bought it. It keeps getting better."

Alan Brown
26/12/2019

"This little measuring device does everything 3D says it will do. I have used pocket measuring tools for 25 years in my professional surveying career and I am very pleased with the accuracy and, more importantly, the repeatability of the Moasure One. The 3d measure function that sends a DXF file to my email is also quite impressive. Interior as-builts will be ten times faster now. I am very, very pleased."


Ben Rumbaugh
11/09/2019
" I have both the app and the Moasure device and together they make a remarkable pairing. I had difficulty when I first started using Moasure, but the developer has been constantly making improvements and they really show. The ability to measure gradients and circles is a huge plus, and the increase in accuracy and flexibility in taking measurements has made this a truly useful tool. Extraordinary value for money."

Rose Vines
27/08/2019
Learn about the Moasure Story
Read more Moasure reviews here
Please note reviews on the various app stores are mainly reviews for the free Moasure App. Using just the Moasure App without the Moasure ONE, utilises the internal sensors of the smartphones, unfortunately performance of sensors varies across smartphones hence the performance can vary.