Moasure® ONE™ is the world's first motion-based measuring tool - a completely new way to measure.
An all-in-one smart tool for measuring in 1D, 2D and 3D, Moasure® ONE™ measures just by moving around.

Measure up & draw at the same time
Calculate the area of complex spaces
Save time measuring up and get more jobs done.
Calculate the total area and perimeter of rooms and spaces.

Moasure® ONE™ makes light work of irregular rooms and spaces, measuring and drawing the shape as you move around.

Ok. I got my Moasure ONE device two weeks ago and have been using it to measure curvy lawns and patio spaces on my estimate appointments for two weeks now. It took me a little bit to figure out how to start it and how to measure/trace the right way. Also how to finish/connect after I measured. But once I figured this thing out WOW!!! I'm a believer. Honestly, with no exaggeration at all, this is the best tool I've ever owned and I've been doing this for 24 years now. Forget my tape measure, forget my measuring wheel, forget the laser measurer, forget my zip level and transit. This thing replaced them all!!! I get instant square footage calculations, perimeter measurements, elevation changes, everything. This thing is amazing! Thank you, Moasure ONE! All you guys need to do now is give me a wand to hold it with, so I'm not bending over all the time.

Lewis Landscape Services - Portland Oregon

"We save a lot of time measuring with Moasure. Most of my sales agents would take 20-30mins to measure out an area, with Moasure it takes 2-3mins"

Joshua Apodaca
Artificial Grass Masters

"Since adopting Moasure we have been able to complete the same task with half the manpower in 5 minutes or less"

Dylan Bartlett
KüwlVu Inc. | Store Fixtures & Signage

"Having the Moasure device has meant we're able to take measurements quickly on site and transfer them to CAD - it really speeds up the whole process"

Tom Bradley
Bradleys Surfacing Systems

"Moasure allows us to get much more accurate estimates, both for fertilization, weed control and for putting in mulch"

Ken Hyatt
Village Green Landscaping
See how you can measure and draw this complex room in under 2 minutes.


See how you can measure an irregular paving area including the elevation change


Measure Curved Lines & Free form Shape
A tool like no other

Effortlessly measure curves and free form shapes with Trace mode on Moasure® ONE™.

Measure Gradient & Elevation Change
Moasure® ONE™ measures in 3 dimensions allowing you to measure changes in elevation; perfect for ramps, lawns & paving.
Calculate the gradient, rise & run or height difference between two points.
Measure three dimensional spaces with ease
Export Measurement Drawings *
Optional Upgrade: Enhance your Moasure ONE and export drawings


Export PDF, PNG, DXF & CSV files from Moasure ONE


30 Day Free Trial Included with Moasure ONE (No Commitment)
No Annual Commitment - Cancel/Restart Monthly
* Requires Moasure 3D subscription
Simply collect 3 or more points along a curve, and Moasure ONE will calculate:


Circle:
Area, Circumference, Diameter, Radius
Arc/Segment:
Arc Length, Arc Angle, Segment Area, Chord Length, Arc Radius
---
Plus Many More Measuring Modes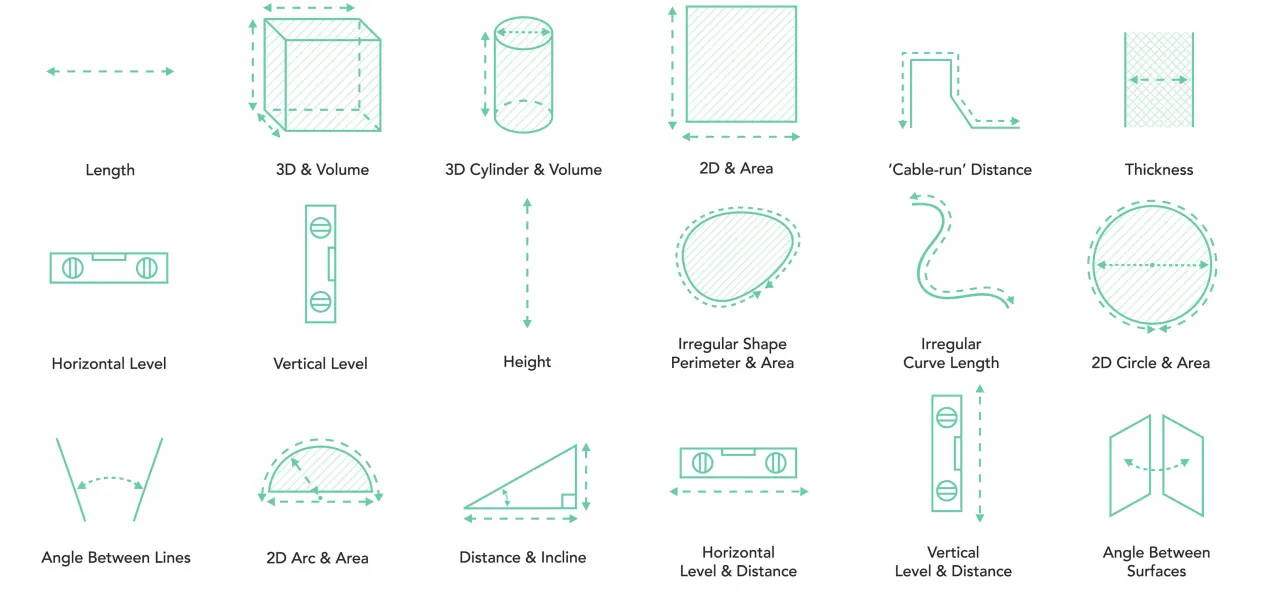 ---
Moasure's patented technology uses accelerometers, gyros and an advanced error correcting algorithm to plot its own movement in three dimensions.
---
Range
Accuracy

3 in. to 1000 ft
7cm to 300m

L 300 ft x W 300 ft: (~90,000 sq ft.)
L 100m x W 100m: (~10,000 sq m.)

3 in. to 80 ft
7 cm to 25m

3 in. to 80 ft
7 cm to 25m

L 300 ft x W 300 ft x H 80ft
L 100m x W 100m x H 25m

X 300 ft x Y 300 ft x Z 80ft
X 100m x Y 100m x Z 25m


Operating Temp: -10C to +50C (14F to 122F)
Storage Temp: -20C to +70C (-4F to 158F)
Shock: Survives 2m drop on to concrete
Sealing: Sealed to IP65 - water-resistant
Certification: CE certified
Battery Type: Lithium Polymer
No of Measurements: 4-5 Hours Continuous Measuring
Recharge Method: Via USB (cable supplied)
Recharge time: 2-3 Hours

Moasure ONE requires your smartphone or tablet to have at least Bluetooth 5.0 and is compatible with most devices that have the following operating systems: Apple iOS 12.4 and higher, Android OS 8.0 and higher.

PACKAGE CONTENTS:
Moasure® ONE™
Moasure Protective Belt Pouch
Micro USB Charging Cable
Quick Start Guide
We recommend 'breaking down' a longer measurement into a number of smaller steps, by momentarily holding Moasure ONE against a stationary object every 6-8 seconds during the measurement. This achieves a higher level of accuracy than if the long measurement is carried out in a single step.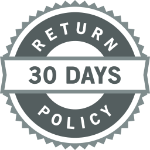 30 Day Money Back Guarantee

Order now and try Moasure ONE - If you would like to return, just get in touch within 30 days and return your Moasure ONE to us for a full refund.

Learn More
Hear how Joshua Apodaca of Artificial Grass Masters uses Moasure.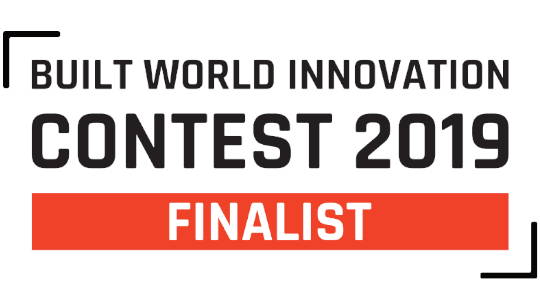 Proptech Finalists - Moasure secures a place in the final 25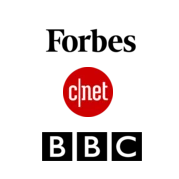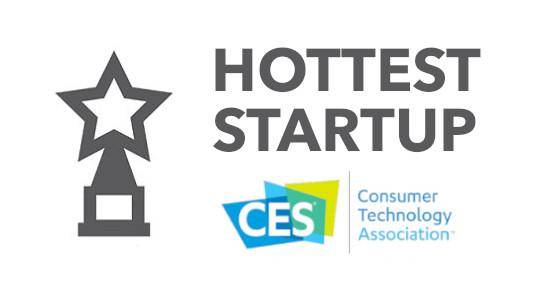 Moasure crowned the hottest startup at CES 2019
How accurate is Moasure?
+/- 0.5% for single dimension measurements, for example +/- ¾ inch for a 12 ft length




+/- 2% for area, dependant upon shape, for example +/- 3 to 4.5 ft2 for a 150 ft2 area
How can I try out Moasure ONE?
Moasure ONE is currently only available directly from our website. We offer a 30-Day Money Back Guarantee. Simply order the Moasure ONE online and in the unlikely event that you are not impressed, just get in touch to arrange a return and refund.
What is the difference between Moasure ONE and Moasure 3D?
Moasure ONE is a multi functional smart measuring tool, where measurement and drawings can be viewed and saved in the App. Moasure 3D is an optional subscription service upgrade to Moasure ONE, enabling you to export measurement drawings.
What happens after the free trial of Moasure 3D?
You have the choice of signing up for a monthly subscription (no annual commitment) of the Moasure 3D service. If you choose not to continue with a Moasure 3D subscription, you can still continue to use your Moasure ONE and save measurement drawings in the Moasure App.

Do you sell a stick to use with Moasure ONE to save bending over?
We have been recommending, what is essentially a selfie stick to use in conjunction with Moasure ONE, however in very recent user feedback, we are finding that though it saves bending over and helps to reach out of reach areas, it has it some circumstances meant users were unable to get consistent/accurate results from Moasure ONE. We are hoping to have a solution/alternative for users wishing to use an extension pole soon.
What are your shipping options?
We currently ship worldwide. Unfortunately we do not offer overnight shipping options in the USA
Just ask here  Still not sure, stay in touch and subscribe to our email newsletter below