NEW MEASURING FEEDBACK SYSTEM

V.4.1 now features a smart in-built "coach" to guide you on every measurement.

Detailed feedback on every measurement step allows you to improve and develop your measuring technique - ultimately improving the measurement accuracy.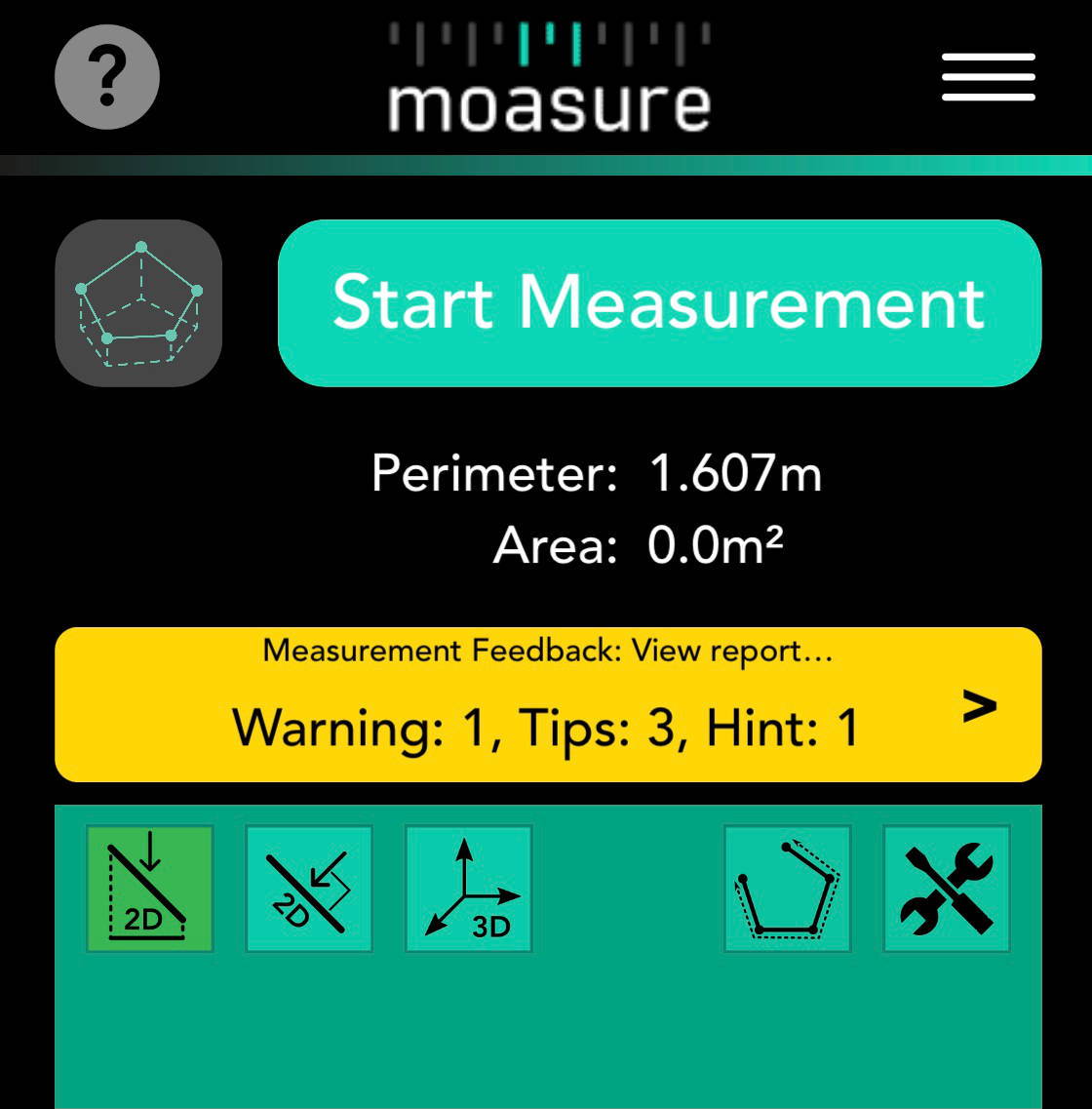 ---
In order to display the area, you must have a 'closed' shape. You can do this in one of two ways:
TIP: If you mostly measure areas (closed shapes), turn on "Auto Join Start/Finish" in the measuring mode options menu.
---
Some users have reported difficulty turning their Moasure ONE on or it switching on unintentionally from vehicle vibrations.

To solve this issue you can now adjust the Double Tap Sensitivity of your Moasure ONE.
If you're finding the default MEDIUM setting difficult, then use the HIGH setting to make it easier to turn on.

Use LOW setting to making it harder for the device to accidentally switch on from vibrations in your vehicle etc.

Visit: SETTINGS > MEASURE USING > MOASURE DEVICE > Select the (i) icon for your device. Double tap to wake your device and the app will connect and show you the setting for "Double Tap" Sensitivity
NOTE: Early devices do not support this feature; contact us for more details.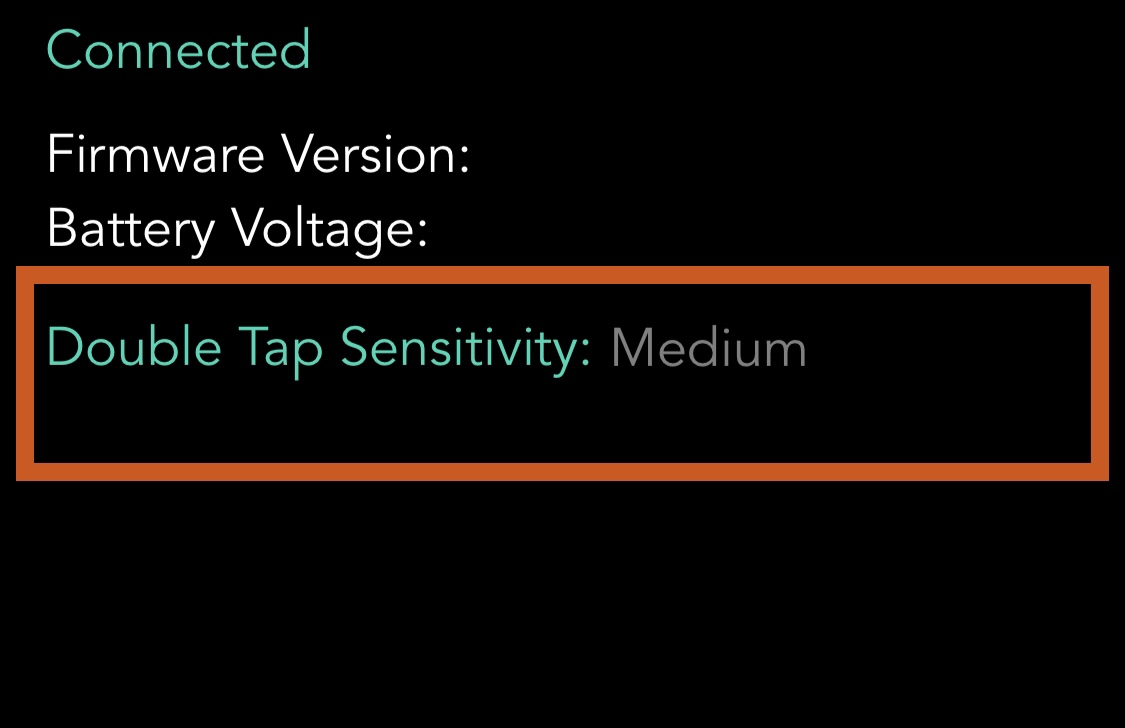 ---
SUPPORT FOR MOASURE STICK

Use this setting to offset the measuring reference point from the corner of the Moasure ONE, to the Measuring reference point on the Moasure STICK.

Moasure STICK will be available for pre-order soon.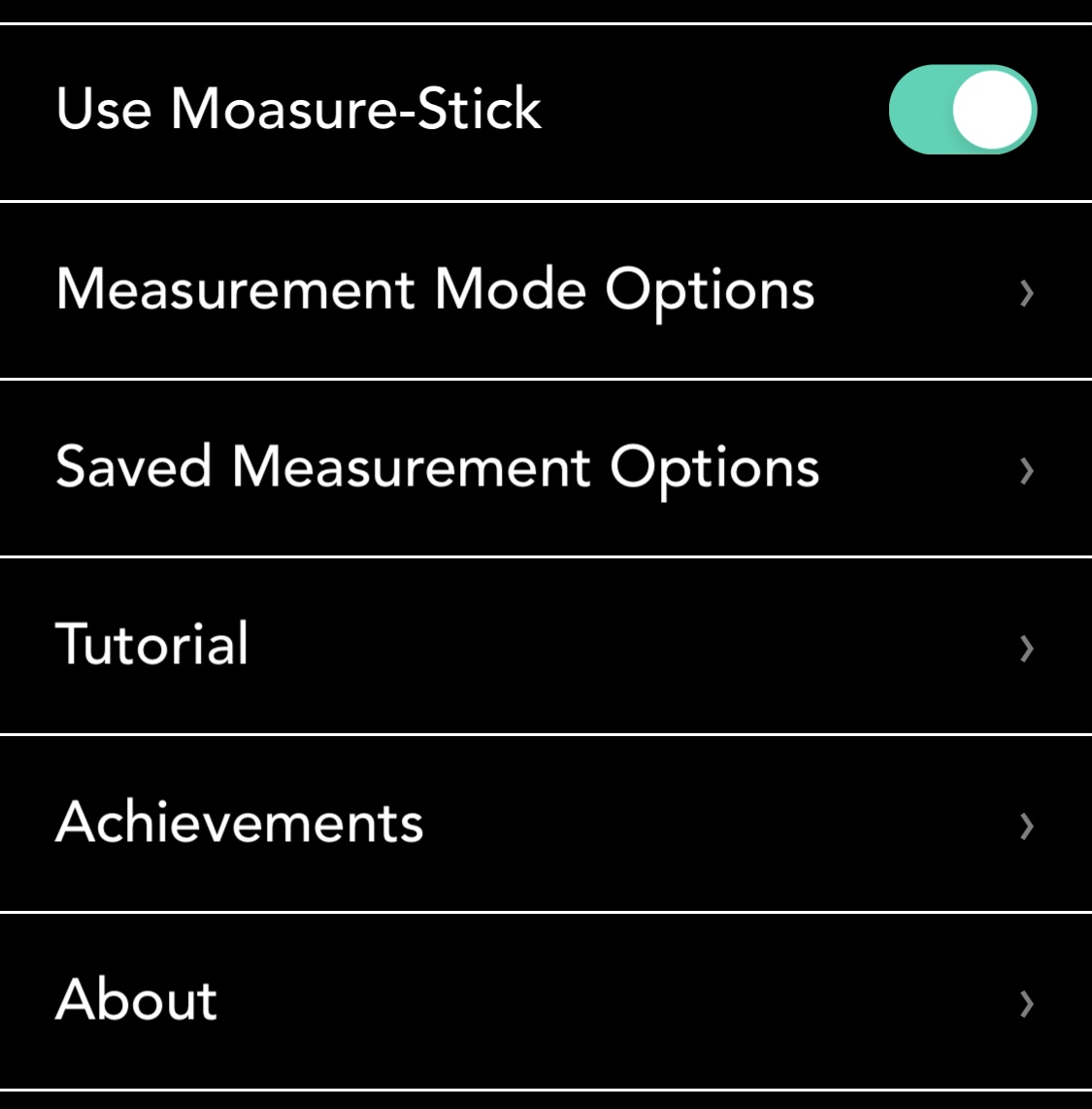 ---
RISE & RUN VALUES AVAILABLE IN 3D DRAW

When measuring in 3D Draw, select any line to view the corresponding Horizontal and Vertical dimensions.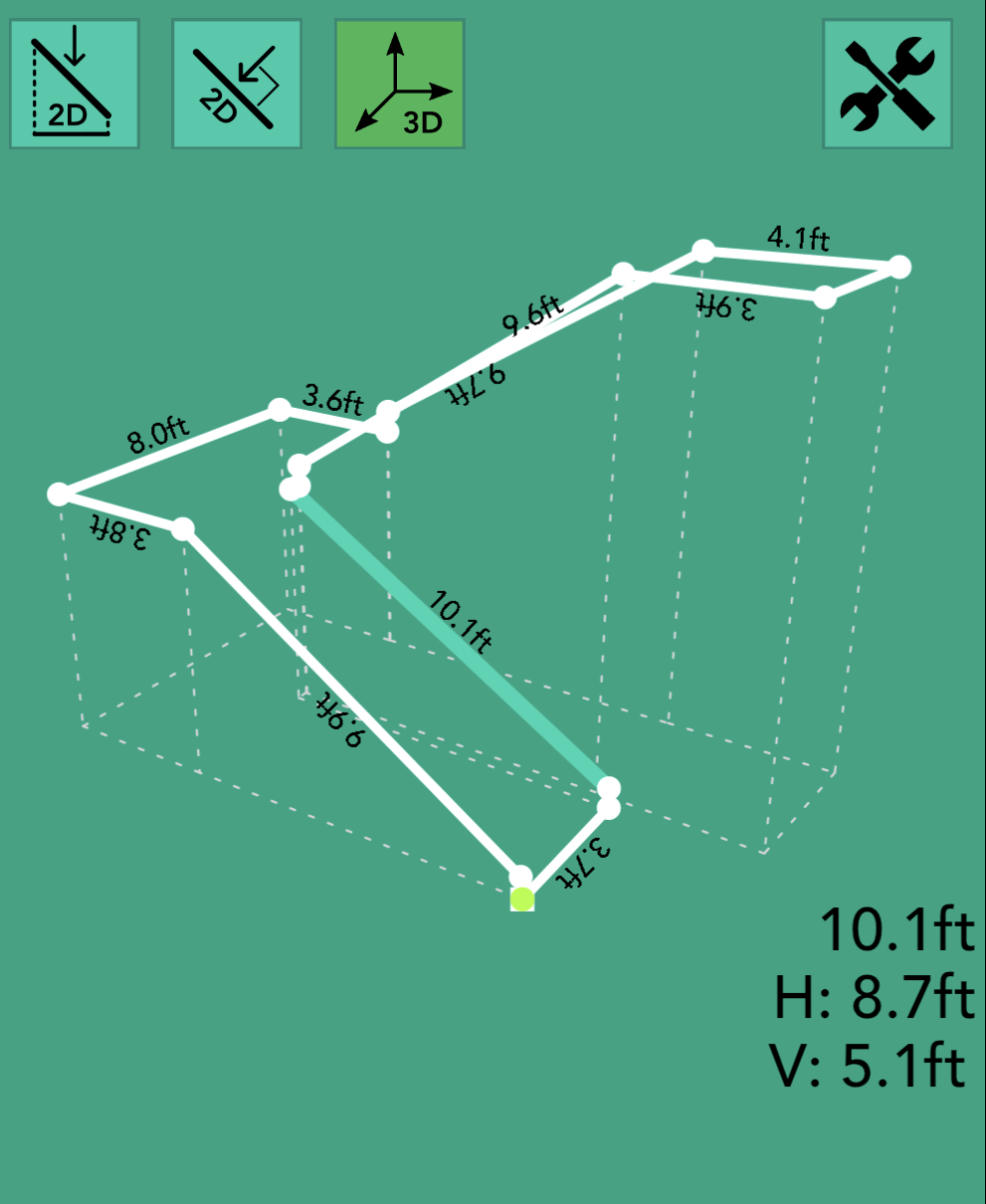 ---
Square Up Tool is "smarter" - now it compensates for radiused and angled corners.
Restore (Un-Delete) saved measurements.