Moasure® is a revolutionary new type of measuring technology that enables you to measure in completely new ways... just by moving.
Meet Moasure ONE & Moasure 3D
Moasure ONE
Smart Motion-Based Measuring Tool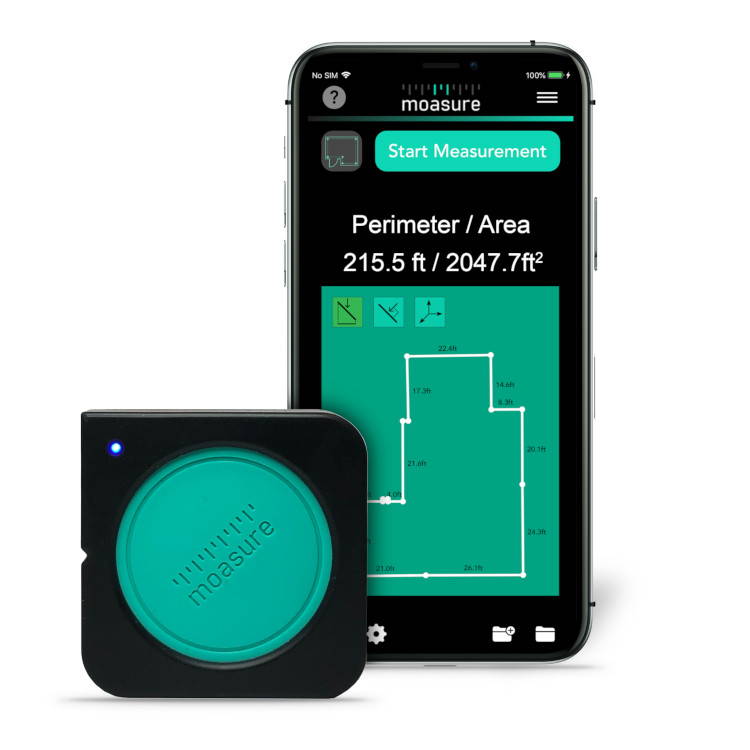 Moasure 3D
Upgrade your Moasure ONE Experience with Moasure 3D



Moasure 3D is an enhancement to Moasure ONE, allowing you to export your measurement drawings as a PDF, PNG, DXF or CSV.
Measure & Draw Simultaneously
See how you can measure and draw this complex room in under 2 minutes.


See how you can measure an irregular paving area including the elevation change


"Since adopting Moasure we have been able to complete the same task with half the manpower in 5 minutes or less" - Learn More

Dylan Bartlett
KüwlVu Inc. | Store Fixtures & Signage
Trace free form shapes and curves
Works equally well indoors and outdoors
Great for capturing the shape and dimensions of:
Individual Rooms

External property footprints

Driveways

Yards & Lawn Areas
Customer Testimonial

Hear how synthetic turf specialist - Tom Bradley of Bradley's Surfacing Systems has been using Moasure.
Tom provides project specific detailed CAD drawings for all Bradleys activities and is hands-on with all aspects of the business, from drawing up quotes and sourcing materials to installing the surfacing and following-up with clients on completed projects.
Capture 3D Co-ordinate data straight to CAD
Measure three dimensional spaces with ease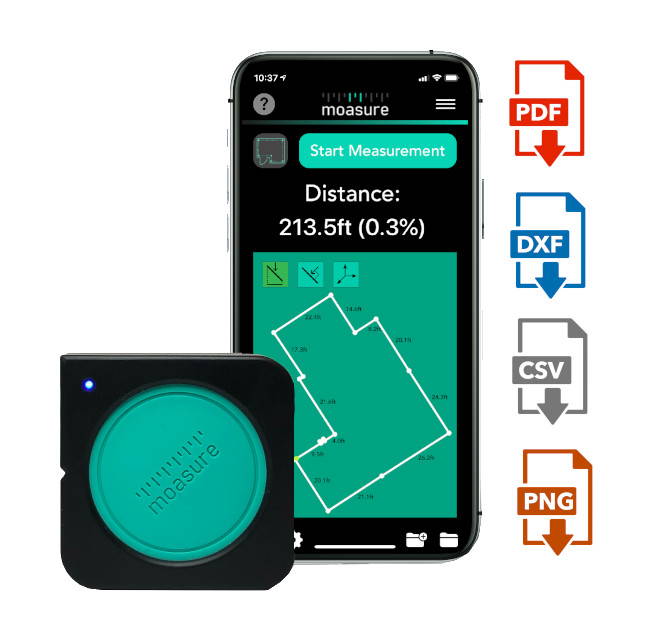 Measure and draw rooms and spaces




25 measuring modes including distance, angles, height difference, gradients, rise & run, thickness, circles, arcs, regular and irregular areas. - Learn More


---
Optional Upgrade: Save hours measuring up and drawing properties and spaces, inside and out


Export PDF, PNG, DXF and CSV files from Moasure ONE



30 Day Free Trial (No Commitment)




No obligation, cancel anytime
Start your Moasure 3D Trial & Subscription in the Moasure App - Learn more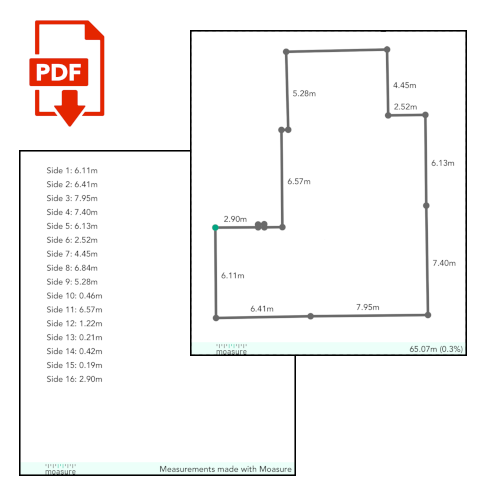 PDF files are created as two or more pages; the first page is the drawing including dimensions, the second page lists the dimension of each side.

Available in both 2D Draw and 3D Draw modes.

Download an example PDF
---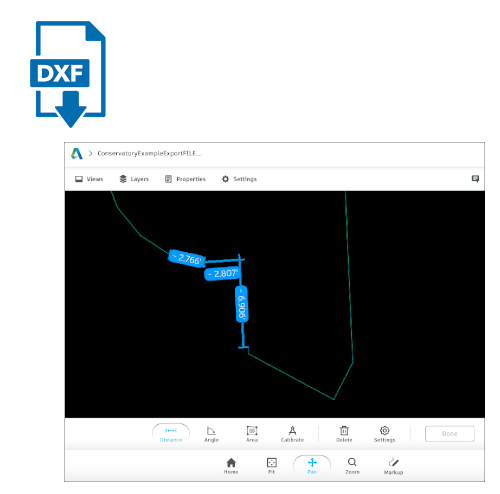 Export 2D or 3D DXF files, which can be opened in all popular CAD applications. e.g AutoCAD, SketchUp, Chief Architect etc.)

2D DXF is available in 2D Draw;
2D DXF and 3D DXF are available in 3D Draw.

Download an example DXF
---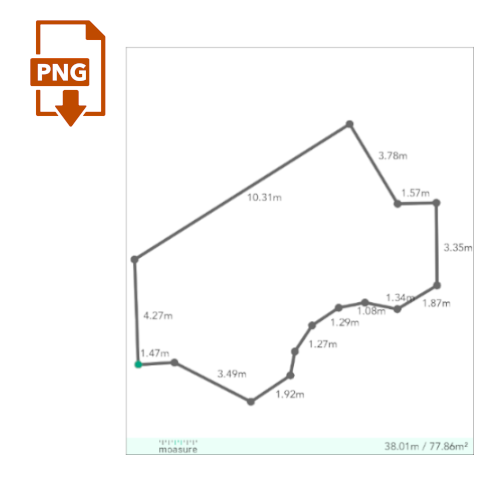 Export a PNG image file ready to share. The PNG file shows a sketch including dimensions, total perimeter and area*.
For detailed measurements, where the dimensions are overlapping, we would recommend using the PDF export option.

Download an example PNG

* Area is only shown when using 2D Draw mode
---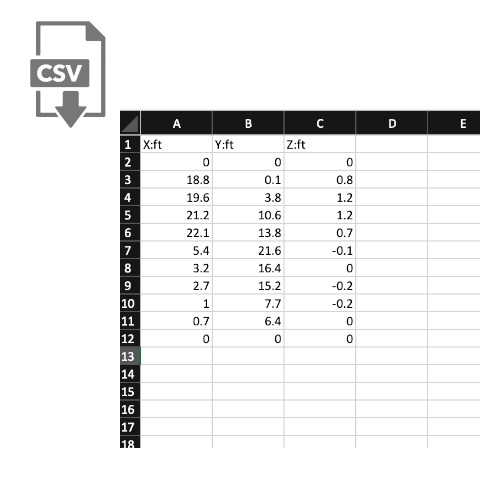 Export coordinate data as a CSV file. CSV files can be used for many CAD applications. The CSV file displays the X, Y and Z values.

Download an example CSV



How accurate is Moasure?
99.5% for single dimension measurements, for example +/- ¾ inch for a 12ft length




97-98% for area and volume measurements, dependant upon shape, for example +/- 3 to 4.5 ft2 for a 150ft2 area



98-99% for 2D and 3D linear measurements, dependant upon shape, for example +/- 1½ inch in each dimension for a 12ft x 12ft room
What is the difference between Moasure ONE and Moasure 3D?
Moasure ONE is a multi functional measuring tool, Moasure 3D is a subscription service that upgrades the Moasure ONE, enabling you to capture and export measurement drawings.
What happens after the free trial of Moasure 3D?
You have the choice of signing up for a monthly subscription of the Moasure 3D Service. If you choose not to continue with a Moasure 3D subscription, you can still continue to use your Moasure ONE.
Can I integrate Moasure with my companies software?
Yes - we have an API that will enable companies to integrate with Moasure, get in touch to find out more.
Just ask here  Still not sure, stay in touch and subscribe to our email newsletter below