Moasure ONE measures like no other tool you own
5 new and unique measuring modes making the Moasure ONE even better
Use "Polygon mode"to calculate the area or perimeter of regular and irregular shaped spaces and rooms.
Use "Circle mode"to calculate the radius, diameter, circumference or area of a circle by capturing as little as 3 points on the perimeter
Easily measure curved walls
Capture 3 or more points on the surface to measure the length, angle, radius of the curve.
Simultaneously measure vertical and horizontal distances

Measure up ramps and stair cases quickly, by simply moving Moasure ONE from one end of the slope to the other.
Measure inclines in degrees, percent or a ratio
Much like with Rise and Run mode, simple move Moasure ONE along the slope to capture the gradient.
Plus many more measuring modes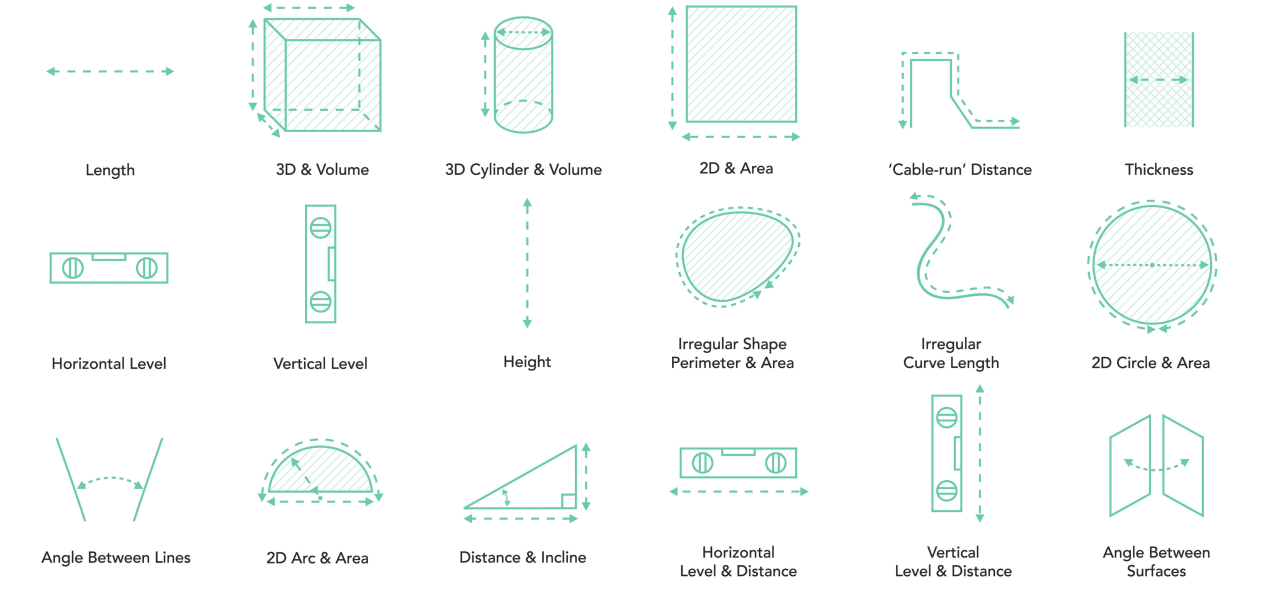 "When I first heard about this technology "measuring by just moving", I was sceptical; but the more, I use it, the more I like and trust it. Moasure ONE is the only device you need for numerous measuring tasks and can deal with tasks where rulers or tape measures give up. The tool and the app design, functionality and stability deserves MORE than five stars!"


Christian Braun
29/05/2019
Use code " VIP30 " before 1st September to secure an exclusive $30 discount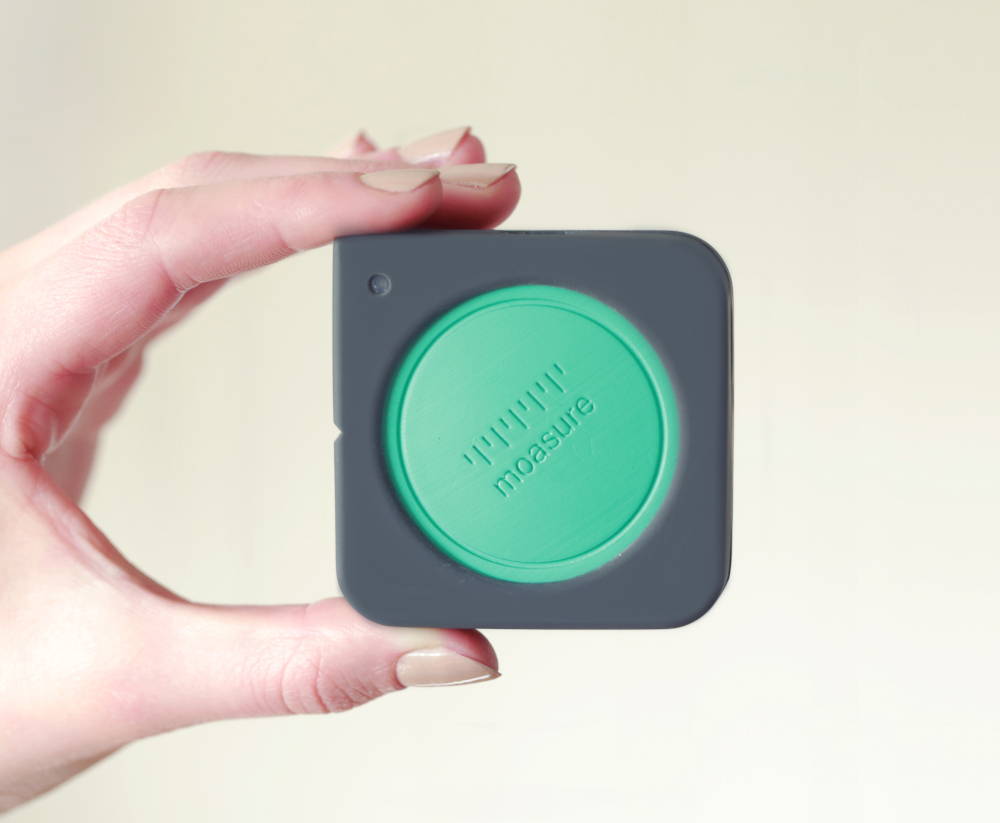 Revolutionary multi-functional measuring tool





25 measuring modes including distance, angles, height difference, gradients, rise & run, thickness, circles, arcs, regular and irregular areas.




iPhone and Android Compatible App



30 Day Money Back Guarantee




Free trial of Moasure 3D


---
Moasure has applications across numerous industries, find out more below:
---
How accurate is Moasure?
99.5% for single dimension measurements, for example +/- ¾ inch for a 12ft length




97-98% for area and volume measurements, dependant upon shape, for example +/- 3 to 4.5 ft2 for a 150ft2 area



98-99% for 2D and 3D measurements, dependant upon shape, for example +/- 1½ inch in each dimension for a 12ft x 12ft room
How can I try out Moasure ONE?
Moasure ONE is currently only available directly from our website. We offer a 30-Day Money Back Guarantee. Simply order the Moasure ONE online and in the unlikely event that you are not impressed, just get in touch to arrange a return and refund.
What is the difference between Moasure ONE and Moasure 3D?
Moasure ONE is a multi functional measuring tool, Moasure 3D is a subscription service that upgrades the Moasure ONE, enabling you to capture, build and export 3D co-ordinate data.
What happens after the free trial of Moasure 3D?
You have the choice of signing up for a monthly subscription of the Moasure 3D Service. If you choose not to continue with a Moasure 3D subscription, you can still continue to use your Moasure ONE.
Just ask here  Still not sure, stay in touch and subscribe to our email newsletter below